Thursday, 6 November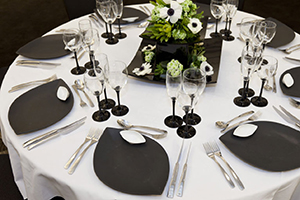 When: 20:00 – onwards
Where: 8 Northumberland Avenue
Getting there: 8 Northumberland Avenue, London
Tickets: EUR 50
In the heart of London, a few steps from Trafalgar Square, 8 Northumberland Avenue is the perfect place for fine dining and entertainment. This venue used to host spectacular events for the cream of Victorian and Edwardian society, over a century ago. Enjoy world-class cuisine, surrounded by breathtaking interiors, network with peers, and dance the night away to the musical stylings of our DJ!
Buses:
Buses will transport guests from the Novotel London West between 19:00 and 19:15. Return buses will operate every 30 minutes from 22:30 to 02:00. Duration of the coach ride is approximately 30 minutes.
Public transport:

Take the District tube line from Hammersmith Station. Exit the tube at Embankment. The venue is about 5 minutes' walk away. The journey takes about 35 minutes door-to-door.

Sponsored by: