Tuesday, 4 November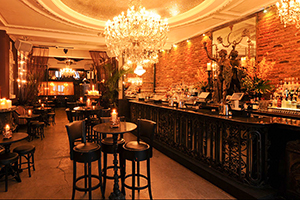 When: 19:00 – onwards
Where: Jewel Piccadilly
Getting there: 4-6 Glasshouse Street, London
Jewel Piccadilly is a chic, sophisticated, late-night club in the heart of Piccadilly Circus. Glamorous and stylish, it's the ultimate party venue! Dance the night away, network with peers, and enjoy some typical English fish and chips in one of the Jewel Piccadilly's five, funky, themed rooms. See you there!
Buses:
Buses will transport guests from the Novotel London West between 18:30 and 20:30, leaving every 15 minutes. Return buses will operate every 30 minutes from 21:30 to 01:00.
 Duration of the coach ride is approximately 30 minutes.
Public transport:

Take the Piccadilly tube line from Hammersmith Station. Exit the tube at station Piccadilly Circus. The venue is about a minute's walk away. The journey takes about 25 minutes door-to-door.

Sponsored by: