Monday, 3 November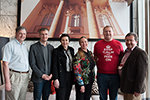 Meet the RIPE NCC Executive Board
When: 18:30 – 19:00
Where: Chablis, Novotel London West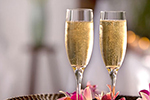 RIPE 69 Welcome Drinks
When: 19:00 – 21:00
Where: Chablis, Novotel London West
---
Tuesday, 4 November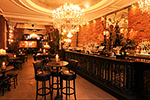 Party at Jewel Piccadilly
When: 19:00 – onwards
Where: Jewel Piccadilly
Getting there: 4-6 Glasshouse Street, London
---
Wednesday, 5 November
"DIY" Social
There is no social planned for Wednesday, so you have the evening free to do as you please. If you're stuck for something to do, check out our suggestions in the RIPE 69 Guide to London!
Please note that Guy Fawkes Night, also known as "Bonfire/Firework Night"  is observed on 5 November in the United Kingdom. Fireworks displays and bonfires are often held on this evening, and over the nights that surround it.
A list of 2014 Bonfire Night celebrations, held in London, is available online.
---
Thursday, 6 November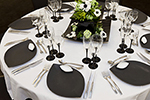 RIPE 69 Dinner
When: 20:00 – onwards
Where: 8 Northumberland Avenue
Getting there: 8 Northumberland Avenue, London
Tickets: EUR 50