RIPE 69 took place from 3 – 7 November 2014 in London, United Kingdom
Read the Meeting Report
Check the Session Archives
---
See you all at RIPE 70: 11 – 15 May 2015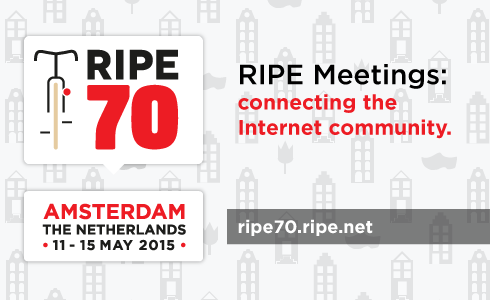 ---
What is a RIPE Meeting?
A RIPE Meeting is a five-day event where Internet Service Providers (ISPs), network operators and other interested parties gather to discuss issues of interest to the Internet community.
---
Become a Sponsor
Sponsoring a RIPE Meeting is a great way to increase the visibility of your organisation among the global Internet community.
For more information, contact us at meeting [at] ripe [dot] net.
Guide to London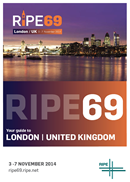 ---
Twitter Feed